Vow / Civil Service / Wilderness Hymnal / Leeched
Please note this is an 18+ event
A night of music that does its very best to be bold, brutal and intense in all the right ways.
Stage Times:
Leeched 8:00-8:20
Wilderness Hymnal 8:30-9:15
Civil Service 9:25-10:00
Vow 10:10-11:00

£5 adv, £6 otd.
VOW
VOW are a blackened post metal band from Manchester.
Their live show will be astoundingly ferocious and very loud.
For fans of:
Wolves In The Throne Room, GY!BE and Indian.
Wilderness Hymnal
Javier Wallis is not interested in repeating the familiar. Immersive and evolving, his work as Wilderness Hymnal splices old modes into a new idiom, seeking intense connection with the audience by blurring the lines between seething drone, operatic turmoil, shapeshifting post-rock and eerie, apocalyptic piano music
For fans of:
Chelsea Wolfe, Ulver and Tori Amos.
Civil Service
Civil Service are a fantastically loud post-rock band from Manchester.
They create music to lose yourself to, music to batter the senses until the outside world no longer registers.
For fans of:
Deafheaven, Alcest, Mogwai and Mono.
Leeched
Crust enfused hardcore hailing from manchester.
For fans of nails, full of hell, harms way.
You May Also Be Interested In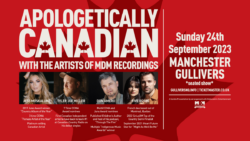 w/ Jess Moskaluke, Tyler Joe Miller, Don Amero, Five Roses
Buy tickets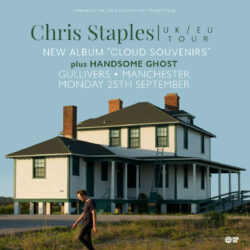 w/ Handsome Ghost
Buy tickets