WORK IN PROGRESS – Comedy with Claire Keegan & Hannah Platt MC Jade Fearnley
Please note this is an 18+ event
Claire Keegan and Hannah Platt like doing comedy despite what their face and tone of voice may suggest. Two separate work in progress shorts, tied together by all around top lad MC Jade Fearnley.
Free entry
Doors at 7, start 7.30
Let's have a drink after so you can tell us we're not ready to do 20s yet.
Claire Keegan has spent the last few years careering from one socially awkward disaster to the next. A newcomer on the Manchester circuit, her dark and honest observations and tales of her own misfortunes have been winning favour with audiences across the North.
"Polished and well timed" – Cup of Beans
Hannah Platt has a frank and acerbic approach to stand up, never shying away from sensitive topics. She regrets the time she said she liked 90s MTV cartoon Daria as now that's all people ever call her in reviews. Josie Long has said she is 'dark, damaged and hilarious', and The Skinny have said 'Platt has established herself as a fresh and unsurprisingly bleak voice of a new generation.'
You May Also Be Interested In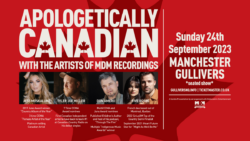 w/ Jess Moskaluke, Tyler Joe Miller, Don Amero, Five Roses
Buy tickets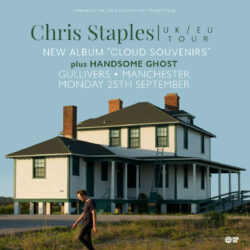 w/ Handsome Ghost
Buy tickets