Wyldest
Please note this is an 18+ event
The musical evolution of Zoe Mead, aka Wyldest, has been a slow but steady one – a mix of deliberate exploration, a natural shifting in taste, and a certain virus twisting her arm. After recording drums for 20 songs touted for her second album – Monthly Friend – last February, the impending lockdown then took studio time off the table.
"Firstly I entertained the idea of mixing it myself and then sort of laughed it off," Zoe reflects. After spending the isolated summer of 2020 mixing music for some friends confidence then came, empowering her to finish the album herself, completing her bloom into an entirely self-sufficient musician, songwriter, producer and mixer.
Wyldest's debut album Dream Chaos, released in 2019, was a swirl of dream-pop and shoegaze, with sweet melodies bathed in reverb, recalling the likes of Warpaint and, on the heavier end, My Bloody Valentine. The album was then re-worked for a stripped-back version – Redream Chaos – last March, and this aesthetic carries through to Monthly Friend while being pushed further along. "I was hell-bent on removing the reverb," Zoe says of her approach to Monthly Friend – her sophomore record due 28th May via Hand In Hive (A.O. Gerber, Blackaby, Swimming Tapes), longing for a more intimate sound akin to her influences at the time, such as the tender songwriting of Elliott Smith and Phoebe Bridgers.
She stresses that the new album is far from the end of her evolution, too. Fast becoming an all-encompassing and ever-changing singer-songwriter, Zoe calls herself an "experimenter," and plans to explore different nuances with each subsequent release. Alongside her work as Wyldest, she's also quickly making a name for herself as a composer of soundtracks, working with award-winning filmmaker Laurie Barraclough on his 2020 short film Birdwatcher and an upcoming release titled Hey, Ma.
Anchoring all the experimentation that has come so far, and that which will follow, is an honesty and openness in her songwriting. "I just want to be honest now," Zoe says. "I think I used to have something of an ego to maintain, a desire to please, and be 'cool' maybe. Now I spend most of my days in tracky b's, braless, I havent shaved my armpits in about a year, so perhaps that's why my ego has disintegrated almost completely."
While Monthly Friend is a self-contained concept album about the joys, woes and confusion of femininity and womanhood, it's also a next step in the growth of a singer-songwriter who refuses to be pinned down by genre labels or traditional categorisation. While the lockdowns have taught her how to mould a slick, affecting indie rock album from start to finish and become a self-sustainable artist, it's also stripped her of any artistic facade, leaving behind just an honest approach and an unyielding desire to explore. No-one – least of all Zoe – knows where she might travel next, but the excitement lies therein.
You May Also Be Interested In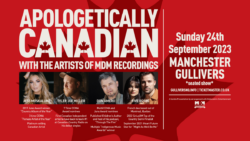 w/ Jess Moskaluke, Tyler Joe Miller, Don Amero, Five Roses
Buy tickets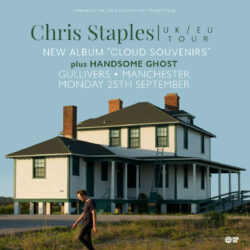 w/ Handsome Ghost
Buy tickets