Y THO presents XMenBTeam
w/ LILO + Taff Jr
Please note this is an 18+ event
XMenBTeam
XMenBTeam is a 6-piece hip hop/punk/drum and bass-beast brought to you from the musical melting pot of Manchester, with an eclectic style influenced by everyone from The Specials to Rage Against the Machine via Jurassic 5 and beyond. Autumn 2019 will see the release of XMenBTeam's fourth studio EP, 'Team Spirit', accompanied by tour dates.
LILO
After a year long hiatus, established and sought after Manchester vocalist Lisa Olivant has returned to songwriting and is ready to take to the stage as 'LILO' for the first time in over 14 months. Having performed to excited audiences in Manchester, London, Los Angeles, LILO is now looking ahead to the release of her highly-anticipated debut EP due for a late Spring 2020 release. She takes her cues from a variety of influences including soul, jazz, alt rock and electronic pop (to name a few) and has been blurring the lines between genres since her songwriting journey began.
Taff Jr.
Manchester singer-songwriter Tom Barber-Redmore aka, Taff Jr. comes fresh off the back of a summer releasing his debut EP. His music combines smooth and stirring melodies with rich, soulful grooves. Expect influences of hip-hop, soul and R&B.
You May Also Be Interested In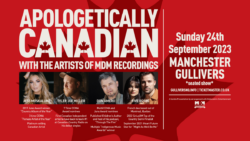 w/ Jess Moskaluke, Tyler Joe Miller, Don Amero, Five Roses
Buy tickets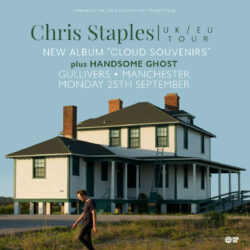 w/ Handsome Ghost
Buy tickets