Yellow Raincoat Productions presents North West Screen
Please note this is an 18+ event
Yellow Raincoat Productions presents 'North West Screen,' the first of a regular event showcasing the best of local filmography.
Featuring:
Team (Duck 66 films)
With her staff on a team building exercise a business owner in an empty office is under threat from the attentions of lecherous parcel delivery man. But just who is hunting who?
The Punchline (Willow Tale Films)
Red nose, big shoes, and a really bad day.
I'm With You (Sic Infit Productions)
When Emily Green was 5 her father passed away. What she didn't know was that her father had left DVD's for her to be shown as she reached key moments in her life.
In I'm With You we join Emily as she reaches her 18th birthday and receives the first of the DVD's from her father. He gives fatherly advice whilst making Emily laugh and cry, always with the words 'I'm with you' stuck in her head.
In Conversation with Nancy Elizabeth (Yellow Raincoat Productions)
Enter the fascinating world of critically acclaimed singer songwriter Nancy Elizabeth in this documentary which explores her creative practices, her beliefs and her influences.
Tickets are just £3 on the door and will be available online soon.
You May Also Be Interested In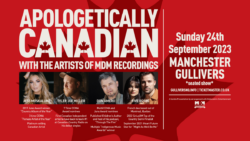 w/ Jess Moskaluke, Tyler Joe Miller, Don Amero, Five Roses
Buy tickets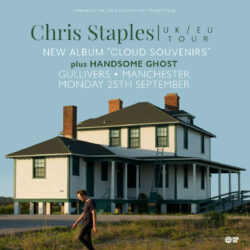 w/ Handsome Ghost
Buy tickets